Monthly Archives:
September 2014
If you've been following my blog, you've noticed a lack of posts this summer. Don't worry — not quitting — just needed some time to regroup.
A key catalyst was two recent funerals. Not to sound morbid, but these events have a way of causing one to reflect on where one has been, and where one wants to go next. They are also not so subtle reminders that time is limited, and life needs to be lived now!
The first funeral was an old college friend, and the second was a relative. Both wonderful people who left us way too soon. Sadly, both had delayed retirement plans until is was too late. Thus, the cause for reflection.
So what next? Here are some plans – subject to change, of course.
– Keep blogging at JumpToConsulting. I have at least another 100 ideas for posts, including a  series on selling consulting services, patterned after the recent series on generating leads.

– Wind down the engineering consulting practice. This has been happening anyway — if you don't continually market, that is the result.
But that's OK. I plan to stay involved with the training side of the business, which I really enjoy. (My business partner remains active with both the consulting and the training.)
– Develop the on-line classes I've been promising, along with the book. Focused on how to start/build/maintain a small professional consulting practice, just as I did 30+ years ago.
Aimed at those who are highly interested in consulting as a possible business/lifestyle, with an emphasis on geeks & geezers (technical professionals and/or boomers over 40) – my own personal demographics.
– Increase leisure travel. Two years ago we bought a small RV, which has been great fun. The plan is for more RV fun – both short trips and some extended trips. Who knows? Maybe I'll even start a travel blog.
– Simply enjoy retirement. Yes, I finally admit I'm retired – or at least 90% retired (hard to shut down 100% when you started the business.) But JumpToConsulting remains a primary retirement project, so it is not going away. See On Becoming and OLD Warrior.
So thank you to my readers! It is a small group in a pretty tight niche, but it has been fun to interact with so many of you.
Finally, please write or comment if you have specific question about the wacky world of consulting!
P.S. – After 30 years, we just got a pooch again. Several years old, she came from a pet rescue. What a sweetheart, and a definite enhancement to our lives and to our retirement.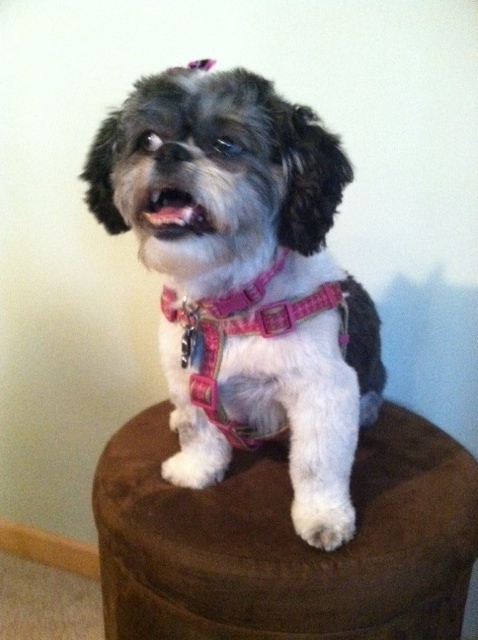 © 2014, jumptoconsulting.com. All rights reserved.